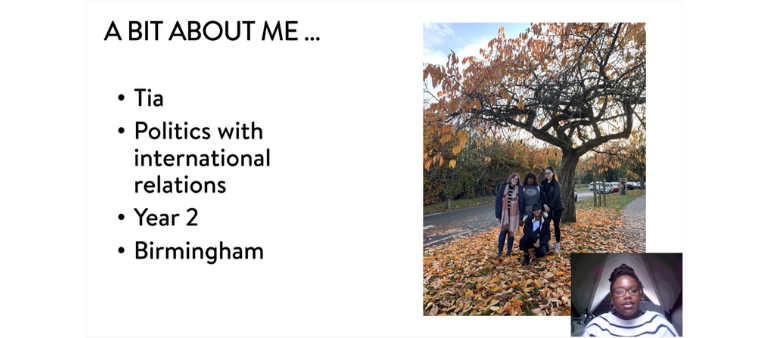 Tia Lawrence is one of our successful Central Saint Michael's alumni. She is now in her second year of a Politics with International Relations degree course at the University of East Anglia.
Tia recently delivered an online talk to current sixth formers about applying to university, life as a student and what to expect from the university experience.
She said: "I hope students find it useful to hear this from someone who really was in their shoes a couple of years ago! I'm so glad I chose Politics with International Relations. It's a course I absolutely enjoy and I love, and I'm so glad I decided to do. You're learning about different genders and different ethnicities. I have so many optional modules within this degree and I also have a gap year which I'm going to be doing in New Zealand next year, and I cannot wait to do it. It's going to be amazing!
"I studied A Levels in Politics, Philosophy and Maths which have all helped me in my study at uni. The critical thinking that comes with Maths definitely comes up in Politics, so it's definitely a useful skill. Being at Central Saint Michael's prepared me for being in control of my own learning."
Tia pre-recorded her webinar for students to view and they then had a chance to ask her questions in a live and interactive Q&A session.
She hopes to pursue a career in the civil service, and is applying for the fast track scheme.
Principal Dr Matt Lamb said: "We really appreciate Tia doing this and we are glad to see her doing so well."