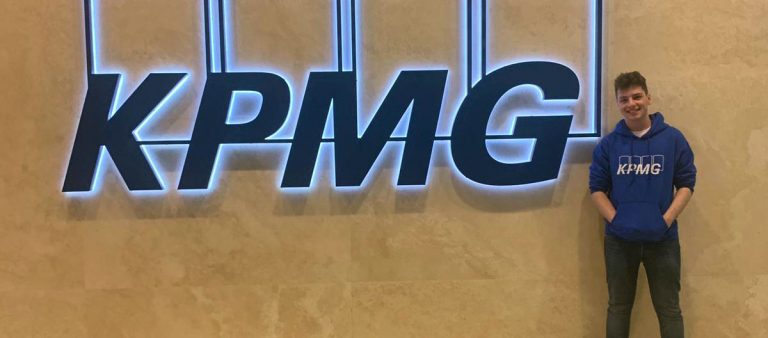 Alumni student Kaven Judge completed his A Levels in 2018 at Central Saint Michael's Sixth Form, achieving AAA grades in Accounting, Business and Economics.

After gaining outstanding A Level results, Kaven has gone on to a Higher Apprenticeship with the world-renowned KPMG, one of the Big Four professional services networks offering audit, tax and advisory services.

Now working towards his degree with real job experience, Kaven said:

"I've just finished my first year at KPMG and I've loved the experience so far! I've been all over the country, from my residential training in the Cotswold to Manchester, London, and everywhere in between. I began my journey working in audit (both private and public sector), working with large organisations and corporations. I even worked on an audit at Sandwell College! Since then I have been getting more involved in KPMG's NHS Counter Fraud department. Here, I've been helping raise awareness of fraud in the NHs by creating materials that are now displayed in hospitals across the country. I can't wait to see what the future brings."
A fantastic achievement from Kaven! Find out about our Accounting, Business and Economics A Level courses.