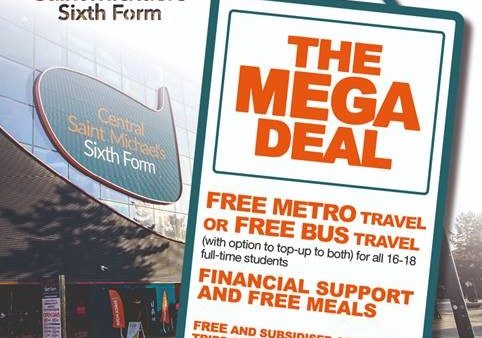 FREE BUS OR METRO TRAVEL for EVERY full-time 16-18 year-old student.**
We will provide you with a Term Plus Travel Card that allows travel on West Midlands buses in Sandwell, Dudley, Walsall, Wolverhampton, Solihull, Birmingham and Coventry, OR from anywhere along the Wolverhampton to Birmingham Metro line. You can pay a bit extra to top up one option to include the other, AND you can travel at any time, including evenings and weekends. This will be renewable termly if you keep up a good record of progress, behaviour and attendance.
Remember, we're right next to West Bromwich bus and Metro stations! Bus routes calling here include:
3, 3A, 4, 4H, 4M, 5, 40, 42, 43, 44, 45, 46, 47, 48, 48A, 49, 54, 54A, 74, 79, 80, 80A, 89.
* Subject to continuing government funding.
** Subject to attendance, performance and continuing government funding. Students need to purchase a 16-18 Photocard online, which costs £10 for the whole academic year.