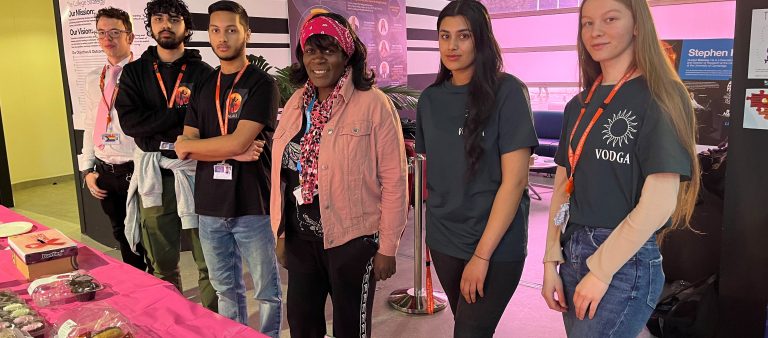 Event organisers at Central Saint Michael's Sixth Form College have already seen their £150 target double in their March fundraising drive.
This month Business & Law Year 2 students are celebrating International Women's Day and Mother's Day with a series of charity events. More than £300 has already been raised for Cancer Research UK through food sales, prize raffles and encouraging everyone to wear or buy something pink in honour of International Women's Day.
Over £100 was made on the very first day – mostly through raffle ticket sales and donations, plus sales of samosas, drinks and doughnuts. The class teams hope to raise even more to support foodbanks and youth charities by selling raffle tickets for Mother's Day spa treatments and other pampering prizes.
Business & Law Lecturer Brendalyn Heaven, said: "I just wish to say thanks for everyone's fundraising ideas and hard work. You smashed your goal of £150 and doubled it! So brilliant work! Thanks also to the management, staff and students for their support and donations, which helped us tremendously in this fundraise."
Evidence of the teams achieving their event objectives will now be used to complete the students' business assignments.