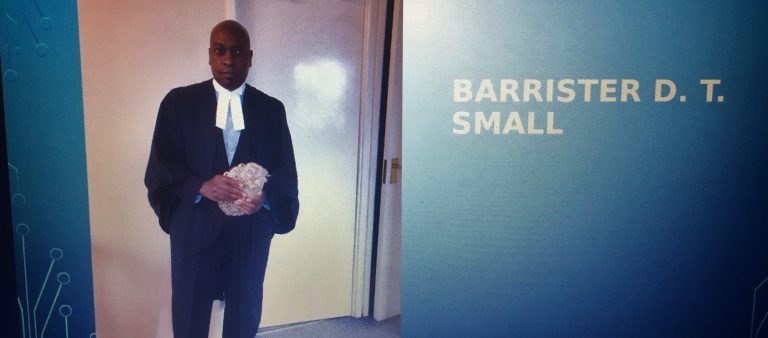 A London criminal barrister joined Business & Law students from Central Saint Michael's for a professional discussion via video conference call.
Barrister Devon Small answered students' questions on recent high profile corporate manslaughter cases, including Grenfell Tower, and how criminal law can impact on businesses.
A criminal barrister in Holborn Chambers and called to the Bar in 1990, he explained to the students studying Civil Liability as part of their Business & Law Diploma, how he qualified to practise and his role in the criminal court.
After graduating from Staffordshire University, Mr Small completed his Bar training at City University of London, became a member of the Inner Temple Inn of Court, and is now a pupil master.
He told students: "If you've got the determination you can make it. It takes a lot of hard work but you can make it. Embrace university life. It's an important stage in your career. Make your qualification from Central Saint Michael's work for you. Work hard and you'll enter a profession that you'll enjoy for a long time to come. Make the most of your qualification and make it open employment opportunities and get you where you want to."
Business & Law Lecturer Brendalyn Heaven said: "I wish to take this opportunity to thank Barrister Small for his time and sharing of his expertise to help our students at Central Saint Michael's achieve their career aspirations in law and business, improve their knowledge and understanding in Criminal Law."