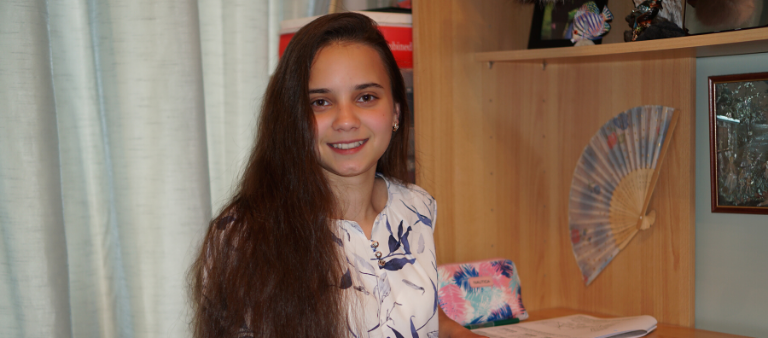 Aspiring veterinary surgeon Tania Tymchuk has been accepted for the University of Nottingham summer school.
The Central Saint Michael's student, who is studying AS Levels in Biology, Chemistry and Physics, has been selected to participate in the Veterinary Medicine and the Science of Animals Sutton Trust summer school led by the University of Nottingham.
Due to the current pandemic, the week-long summer school in late July will be virtual rather than residential, offering Year 12 students the opportunity to explore the university experience in-depth, while developing the skills and knowledge required to progress to the country's top universities.
Selected students experience life as a university student and enjoy a varied programme of academic, social and personal development activities, from employability networking to budgeting and lab research work –– which are all offered free of charge.
Tania says: "I've also found out that upon completing the summer school, you become entitled to receive a £1,000 bursary for every year if you enrol at the University. These things seem to only get better and better!"
Central Saint Michael's Principal Dr Matt Lamb said: "This is great news. Tania is an absolutely outstanding student."