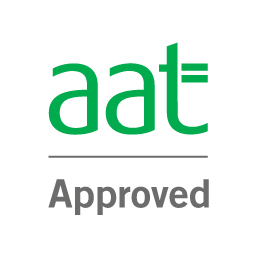 Central Saint Michael's Sixth Form has been accredited by AAT (Association of Accounting Technicians) to deliver its prestigious accounting qualifications.
AAT is the UK's leading qualification and professional body for vocational accountants. Its qualifications are internationally recognised.
Central Saint Michael's, based at the centre of West Bromwich, will be offering the AAT Foundation Certificate and AAT Advanced Diploma for the sixth form's Young Professionals Academy students.
The Level 2 Foundation Diploma will prepare students for junior and entry-level accounting roles. It delivers a solid foundation in finance administration – covering areas such as double-entry bookkeeping to basic costing principles and using accounting software.
The Level 3 Advanced Diploma will provide students with the specialist knowledge and skills required for progressing either to employment in an accounting or finance role or to enable progression to further study in accountancy and finance. It is possible for students to complete Level 2 in the first year and Level 3 in the second year.
Only AAT Approved training providers are allowed to deliver AAT qualifications and courses and they must first go through a rigorous verification process. Students, therefore, know that registering with an AAT Approved training provider will ensure they receive the highest standard of teaching.
Commenting on the announcement, Principal Dr Matt Lamb, said: "AAT qualifications provide a prominent route to a career in the accounting and finance industries. Central Saint Michael's will benefit from the ability to offer our students the chance to add to their financial skills and gain a professional status, through the combination of our AAT courses and the knowledge and expertise of our tutors."
Mark Farrar, AAT Chief Executive Officer, said: "An AAT qualification is internationally recognised, and we are pleased that Central Saint Michael's Sixth Form will now be offering its students the opportunity to take this significant step towards a career in professional finance. All businesses, public bodies and charities have requirements for well-trained finance staff, and students who achieve our qualifications demonstrate that they have the skills in place to carry out this important function."
The new AAT offering builds on Central Saint Michael's highly successful results and track record of teaching Accounting A Level to students, including A grade Kaven Judge who is now completing a higher apprenticeship with world-renowned KPMG.