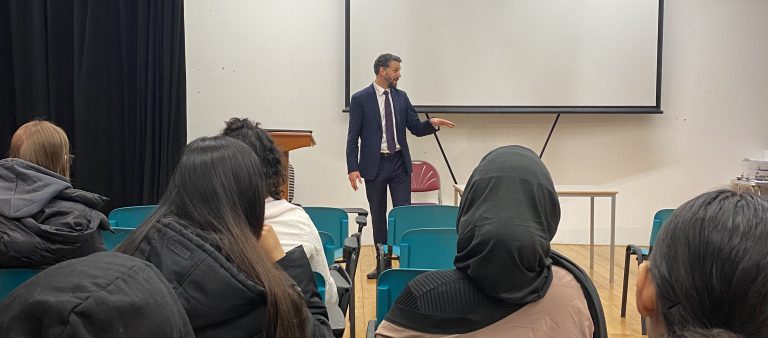 West Midlands Assistant Police and Crime Commissioner Tom McNeil was at Central Saint Michael's to meet students and hear their views on policing and crime in the area.
He spoke to Criminology, Law, Sociology, Psychology and Politics students in the lecture theatre about his role, and gave an insight into his career as a qualified barrister.
Tom later posted on Twitter: "Beautifully robust and honest conversations speaking with sixth form students at @CentralSaintM about the role of the
@WestMidsPCC. We covered tough issues including tackling violence against women and girls, drug addiction, the impact of economic austerity and public confidence in policing."
Following his career as a charity lawyer, Tom was the Strategic Adviser to the West Midlands Police & Crime Commissioner, where he founded the UK's first artificial intelligence ethics committee for policing, and worked on pioneering projects supporting vulnerable children and families.