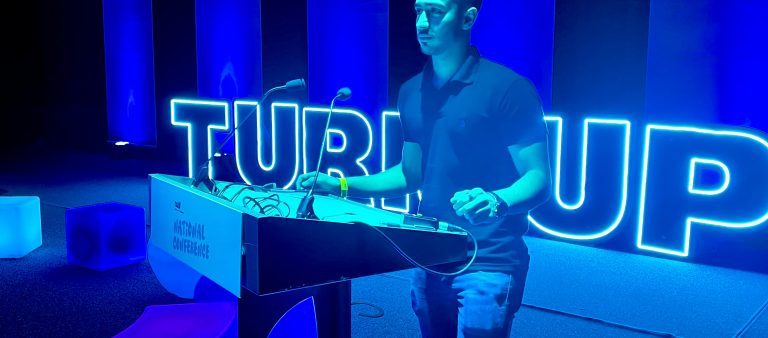 A Central Saint Michael's Politics student had the chance to test his public speaking skills in front of a live audience at the National Union of Students Conference 2023.
Adrian Khodavardar is the Student Union President for Central Saint Michael's Sixth Form and the Sandwell College Group.
Adrian, who also studies A Level Business and Law, was speaking at the conference in Harrogate during a live auditorium debate on hot topics including Cost of Living, Education, Housing, International Students to develop union policy.
Adrian said: "Attending NUS was among the most incredible experiences of my life since it let me interact with other student delegates who shared my interests, and engage in debates with them about current issues affecting students. Housing and International Student challenges, which can be important for most students like me, piqued my curiosity."
Attending NUS was among the most incredible experiences of my life

Adrian Mohammadali