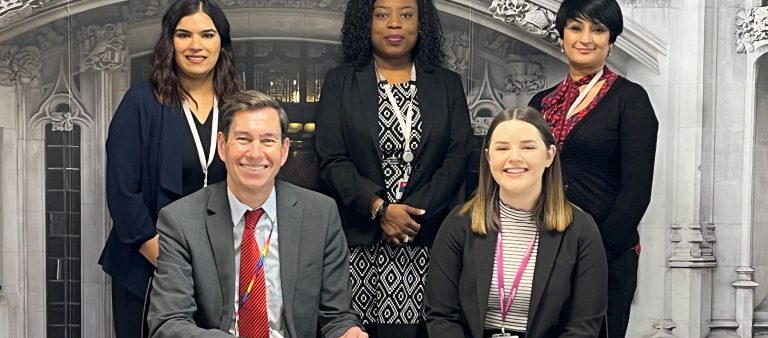 A rewarding new partnership agreement between Central Saint Michael's Sixth Form and The University of Law will help support students' progress and staff development goals.

Each year one successful Central Saint Michael's Law student could be eligible for a £1,000 University of Law scholarship, towards help with living costs during their first year, under the terms of the agreement signed by both institutions.

The University will also organise enrichment activities for Law students and training opportunities for lecturers, and give priority access to ULaw events.

Law lecturer for Central Saint Michael's, Abi Adeboyejo, said: "We are delighted to enter into this agreement with The University of Law. We look forward to a rewarding relationship for both parties."

Student Recruitment Manager for The University of Law, Rose Parkinson, added: "On behalf of The University of Law we really look forward to working with Central Saint Michael's Sixth Form."

Central Saint Michael's Sixth Form offers A Level Law and the Applied Law Diploma to over 200 students.