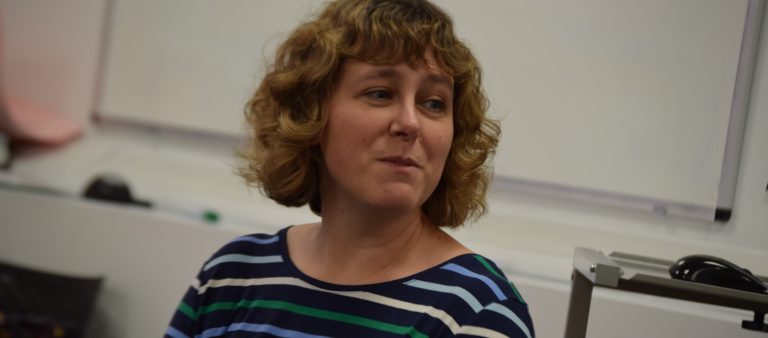 Ambitious writers looking for tips on how to become best-selling authors had the chance to meet teen novelist Kate Mallinder. Kate, the author of Summer of No Regrets which has been shortlisted for the Bristol Teen Book Award and is published by Firefly Press, visited Central Saint Michael's Sixth Form to share her experience of getting published and explain how she gets her ideas and inspiration.

The Schools Liaison team invited pupils from neighbouring schools to come along to the Q&A session. Kate told the students that perseverance was the key to getting published and not to assume that they had to study English. She explained that her own writing had benefited from her Maths and Science A Level studies.

Kate also said the quirkiness of the Central Saint Michael's campus would make a great setting for novels and encouraged the young writers to take inspiration from their surroundings.
Later she took to Twitter to say: "The young people I chatted to were brilliant! Engaged, interested and already writers – a privilege to meet them."
Summer of No Regrets – due for release on May 20 – is feel-good contemporary fiction for teens and follows friends Hetal, Cam, Sasha and Nell. After their exams, the four sixteen-year-old best friends pledge to live a summer regret-free, taking risks however much it scares them. Sasha agrees to spend the holiday in Geneva, with the father she hasn't seen for six years but is not expecting his new girlfriend or the boy in the cafe. Shy homebody Hetal decides to go to science camp and finds a new competitive spirit. After Nell lost her arm in an accident her mother is scared to let her out of the house – so to do what she wants, she will have to lie to her parents. Fostered Cam goes to look for her birth father. What will she find? As all these choices become difficult they will need each other for the strength to face the future.