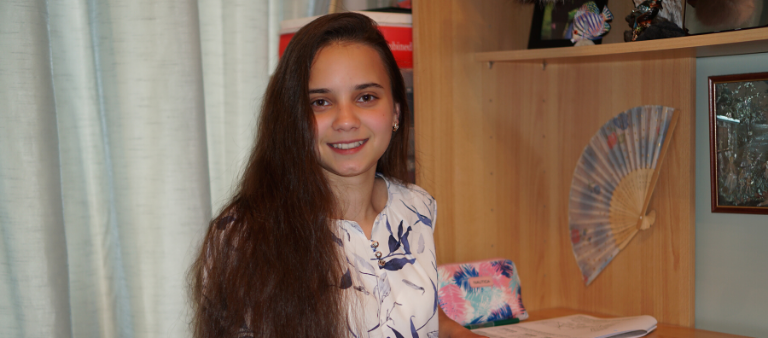 Exciting news has just come in about star student Tania Tymchuk who has received an unconditional offer from Liverpool University to study Veterinary Medicine!
Liverpool is one of the most prestigious Veterinary centres in the UK, and Tania achieved AAA grades in her Biology, Chemistry and Physics AS Levels plus an A in her Extended Project on Antibiotic Resistance last year.
Tania was also selected for the University of Nottingham Virtual Summer School in Veterinary Medicine and completed a week of work experience at Glebe's Farm where she learnt to give animals injections and lived with a family in the farmhouse.
She says: "As a vet I'd like to specialise in feline medicine and work with big cats."
Tania's Chemistry lecturer Paul Ferguson said: "I am sure that you will share my immense pride in her achievements and warmly congratulate Tania and her family on this occasion. In 40 years of teaching I have been privileged to work with some outstanding young people and Tania is right at the top of the chart."