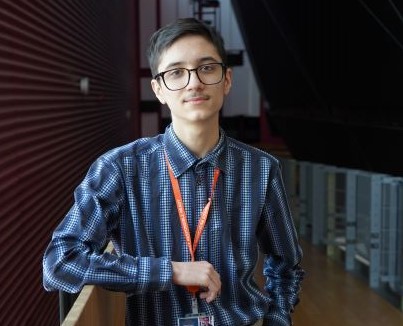 Central Saint Michael's student Oskar Popek is celebrating a successful result after achieving Silver in the British Biology Olympiad.
Congratulations are also in order for Jonathan Dong for scoring Bronze, Abigail Turner and Sadia Akthar for achieving Highly Commended, and to Berfin Illezler, Umay Hussain, Kira Vincent, Reece Deavall and Lara Hassan for achieving Commended.
The British Biology Olympiad brought together over 10,000 students from more than 700 schools worldwide to challenge and stimulate their curiosity in the biosciences.
All students who have taken part in this year's competition are now eligible for a free year of BioNet membership, which provides them with electronic subscription to The Biologist magazine and e-newsletters featuring bioscience-related news and events.
The British Biology Olympiad is a challenging problem-solving competition, with some quick-fire questions of basic knowledge, to teach students about cutting edge and topical biology. Questions are set on topics students are likely to have covered at GCSE and in their first year of A Level.
Successful students all received an Easter egg for their efforts!
Biology lecturer Tasneem Ebrahim said: "Well done to all the students who sat for the papers. I am grateful for the opportunity to extend the students' curiosity in the biological sciences in a creative way."