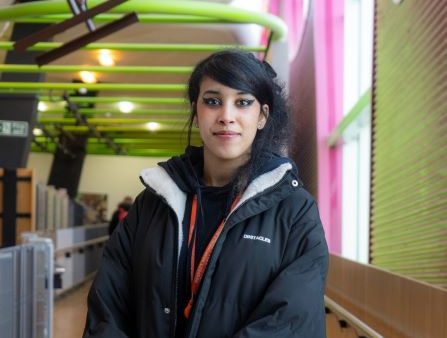 Nermen Sharif is well on her way to breaking down barriers and pursuing her dream of a Law career now that she has been selected for a six-month mentoring programme at the law firm Browne Jacobson LLP, ranked as the UK's leading employer in the Social Mobility Employer Index 2021.
AS Law student Nermen, who also studies Criminology and Sociology, was thrilled to accept her place on the prestigious 2022 Race, Equality & Cultural Heritage (REACH) Mentorship scheme and recently attended the programme's launch event in London.
Nermen said: "I'm very grateful for the opportunity and I was really happy to get my place. Law is such a white dominated industry so for black students to get a chance to shine out is really great. It lets me see more people like me in the industry which is really important."
Nermen was congratulated by Browne Jacobson for her 'very enjoyable application'. They said it was clear she had taken care and thought in composing her answers.