So You Want To Be....
Join us for our insightful series of 'So You Want To Be A...' events. These career sessions are a great opportunity to speak to specialists who actually work in the industry you are interested in, and who will tell you what the job is really like and what kind of progression is available to you.
So whether you aspire to become a Lawyer, Writer, Criminologist, Doctor or Journalist, we have something for you.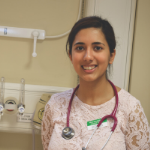 SIGN UP TO OUR NEXT EVENT!
These events run from 4.15pm – 5.15pm.
Schools can book places by contacting [email protected]