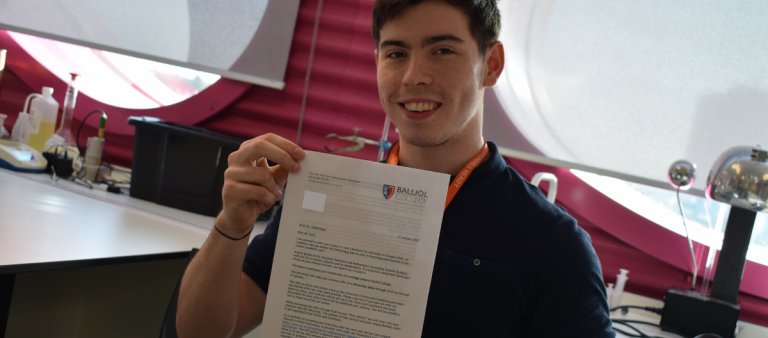 This morning, young people across the region opened A Level results in anticipation, to discover what their futures had in store. Congratulations goes to all of the students at Central Saint Michael's Sixth Form, which is celebrating another summer of bumper results.
Grades for Central Saint Michael's, in the heart of West Bromwich, continue to bolster the sixth form's excellent track record of success in recent years, with its overall pass rate of 99 per cent putting the university-style centre ahead of the current averages.
The number of students who have received A and B grades this year is the best on record, as 2020 alumni prepare to make their educational mark at Birmingham's own universities, as well as a number of institutions across the UK.
Students who will be celebrating this summer include Louie Clark, who secured grades A*A*A* in Physics, Chemistry and Mathematics to become one of just seven students admitted to read Chemistry at the University of Oxford's Balliol College. Other student successes include
Weronika Lopko, who will be studying Law at Lancaster University after achieving grades A, A, B in Sociology, History and Law, and Marta Stasiak who received an impressive A*, A, B.
Dr Matt Lamb, principal at Central Saint Michael's Sixth Form, said: "A Level results day can be incredibly nerve wracking – however our students have hit new highs and our whole staff couldn't be prouder.
"Our learners have had to deal with unprecedented conditions at such an important time of their studies which makes their results even more impressive. As a college, we had to adapt quickly our teaching methods and this year's outcomes are a sign of how both our students and staff handled these exceptional circumstances."
To secure your place for next year, click here.
From Thursday 20th August, prospective students can visit Central Saint Michael's to enrol for the 2020/21 intake.